Superior quality without compromises
Sulapac is an ideal solution for forerunner brands striving for sustainability without compromising functionality or aesthetics. No other materials in the market have similar unique ceramic sounds and feel. A beautiful smooth finish requires no varnish, and other textures are possible too. Importantly, bio-based Sulapac materials have a low carbon footprint, and they leave no permanent microplastics behind.
Wonderful things that you can create with Sulapac materials
The Sulapac material portfolio includes a range of sustainable, beautiful, and functional materials to cater for the various needs of the cosmetics industry.
Skincare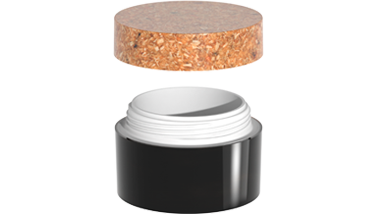 Cosmetic jar for water-based content
(Including the Sulapac barrier innovation)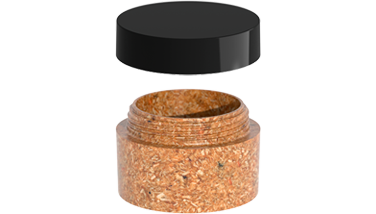 Cosmetic jar for oil-based content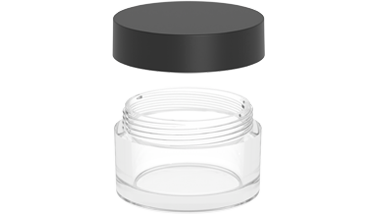 Glass jar with Sulapac lid
Fragrance & make-up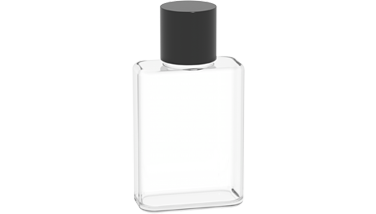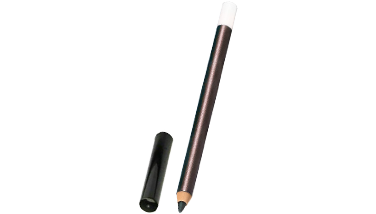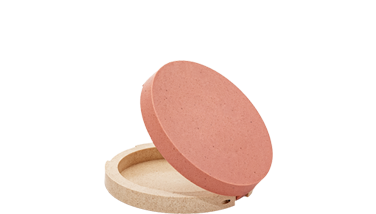 Displays, trays and prototypes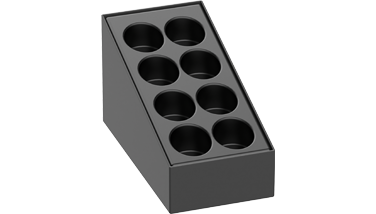 Point-of-sales displays with thermoforming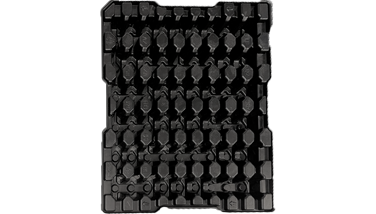 Logistic trays with thermoforming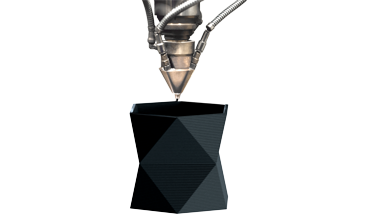 Prototyping with 3D printing
Drop-in solution materials and ready-made products
Sulapac materials are suitable for dry, wax, oil, as well as water-based cosmetics thanks to a unique, patented barrier solution. Our experts are also happy to support you in switching to Sulapac when you can continue working with your converter. There is no need to invest in new machinery. Alternatively, through our trusted partner network, you can choose ready made products. Just select your preferred look and feel and wow your customers!
How to purchase?
Ready-made packaging is available from our selected partners worldwide. Our experts are also happy to support you in switching to Sulapac material when using it with your converter.
Sulapac materials for cosmetics
Whether you are after a natural look and feel or a smooth glossy surface, advanced flexural properties, or an innovative barrier solution, we've got the right material for you.
Full comparison chart and information about Sulapac materials.
Read more
Ready-made products for cosmetics
Explore the Sulapac products for cosmetic brands, provided by our industry-leading partners.
Designed like nature
Nature knows best. That's why we design Sulapac materials to mimic the beauty, usability and circularity of nature.
Beautiful
Functional
* All raw materials comply with the food contact requirements of the EU legislation.
Sustainable
1) USDA Bio-based certification in progress. 2) Biodegradation of 48%–59% in 280 days in the marine environment (30C)(ASTM D6691). Tested according to ASTM 5511 (accelerated biodegradation in the landfill, 37C): 68% relative biodegradation in 160 days reached for Sulapac Universal. 3) Our wood originates from certified forests. We always follow our strict Policy for Sustainable Sourcing. 4) Ecotoxicity and threshold values for heavy metals tested according to EN 13432. All raw materials comply with the food contact requirements of the EU legislation. 5) 0,48kg CO2 eq/kg for Sulapac Universal compared to 1,7 for polypropylene (Cradle-to-gate LCA screening performed by an independent third-party consultancy).
Contact us
Replace conventional plastic with the beautiful, functional and sustainable Sulapac material. We will help you to make the switch smoothly.